Tarot newcomers frequently wonder whether the cards are evil, especially if they haven't done much tarot reading in the past. Tarot cards, witchcraft, Ouija boards, and other occult rituals are frequently grouped together under the same headings. Depending on your worldview, this might be a red flag. However, tarot cards are not evil in and of themselves. Quite to the contrary, Tarot reading is a centuries-long practice that can be used for personal reflection and spiritual growth.
If you're worried about the moral and spiritual implications of tarot card reading, you've come to the right place. We're here to answer commonly asked questions about Tarot and clear up common misconceptions. Before you decide how Tarot fits (or doesn't fit) into your belief system, let's dive into the origins of the deck.
What are tarot cards and where did they originate from?
Tarot cards are believed to have originated in the late 14th century or early 15th century in Europe, with some historians tracing the earliest forms back to Italy. Artists often hand-painted decks for the aristocracy. Originally, they were used as playing cards, appearing in parlors throughout Europe with various other card games.
It wasn't until the 18th century that people began to use tarot to practice divination. This is when many of the cards gained the meanings we know today, becoming more than a card game and evolving into the world of fortune telling.
Tarot cards consist of 78 cards divided into two parts: the Major Arcana and Minor Arcana. The Major Arcana, also referred to as Trump cards, is made up of 22 powerful cards representing spiritual teachings, while the Minor Arcana consists of 56 suit cards that represent everyday practical matters.
Additionally, the Minor Arcana is broken down further into four suits: the cups, the wands, the pentacles, and the swords. Each card carries a unique meaning that can be interpreted differently depending on how it's drawn in a reading.
What about the imagery on Tarot cards… is that something to be concerned about?
The Rider-Waite deck is the golden standard for tarot card readers, and most modern tarot decks follow the same structure. It was created in 1909, and the imagery of this deck is highly inspired by the religious and social influences of the medieval era. 
The court cards consist of pages, knights, queens, and kings, representing the social hierarchies of the time. Important events are also reflected in the cards.
For example, one of the most misunderstood cards, the Death card, depicts the Bubonic plague.
Furthermore, you can see its Catholic roots of Tarot imagery in several cards. The Hierophant is modeled after the Pope, and the Judgement card depicts the rapture, with corpses rising from their graves at the sound of an angel's trumpet. Cards like the Devil card give some people pause, but it represents the vices, temptations, and addictions that are associated with this religious figure.
While this could be a concern for some people, it's important to remember that tarot cards are not inherently religious, nor are they antireligious. Don't form your opinion on Tarot without exploring its history and its card meanings. The High Priestess will not bring black magic into your life, nor will the Hanged Man encourage suicide. You don't have to believe in the Devil to appreciate the meaning of the card, nor do you have to believe in God.
Your personal experiences influence how each card relates to your life, and the imagery of any given card is up to interpretation. In summary: Tarot is welcome to all.
Are some tarot decks more sinful than others?
After people ask if tarot cards are evil, they sometimes wonder if different decks are more wicked or sinful than others. Personally, I think it's better to step away from the concept of sin and ask a different question: what tarot decks resonate with me?
Not only do we each have unique belief systems, but we each have our own personalities, life paths, and personal tastes. A tarot deck of cards that heavily features nude bodies and sexual situations may not be for everyone, but that does not make it intrinsically wicked. Some tarot readers prefer decks with darker tones, appreciating the macabre designs of the artist, while others want something with a more whimsical feel.
No matter what your personal preference is, no tarot deck is more morally corrupt than another until your project your own beliefs onto it. If a tarot deck doesn't feel right for you, trust your gut and look for another. It's important that you connect with your tarot deck, so don't force yourself to pick one up if the imagery doesn't resonate with you.
Do tarot cards have negative energy?
One of the common misconceptions around Tarot is that reading the cards brings bad luck. Tarot reading does not attract evil spirits, nor is it related to Satan worship or child sacrifice (I promise). Tarot cards are just pretty objects, and what we use them for is up to us. Sure, some practice divination through the Tarot, often contacting spirit guides or communicating with their higher self. Others use them as a fun little card game or as tabletop decor.
Even with their colorful imagery, tarot cards are blank slates in terms of energy. If your reading or cards feel negative, it's because the reader or querent brought that energy to the table. Much like our energy attaches to the items and places we touch, the same can be said for tarot cards. Cleanse your tarot deck regularly to remove any energy that's hanging around.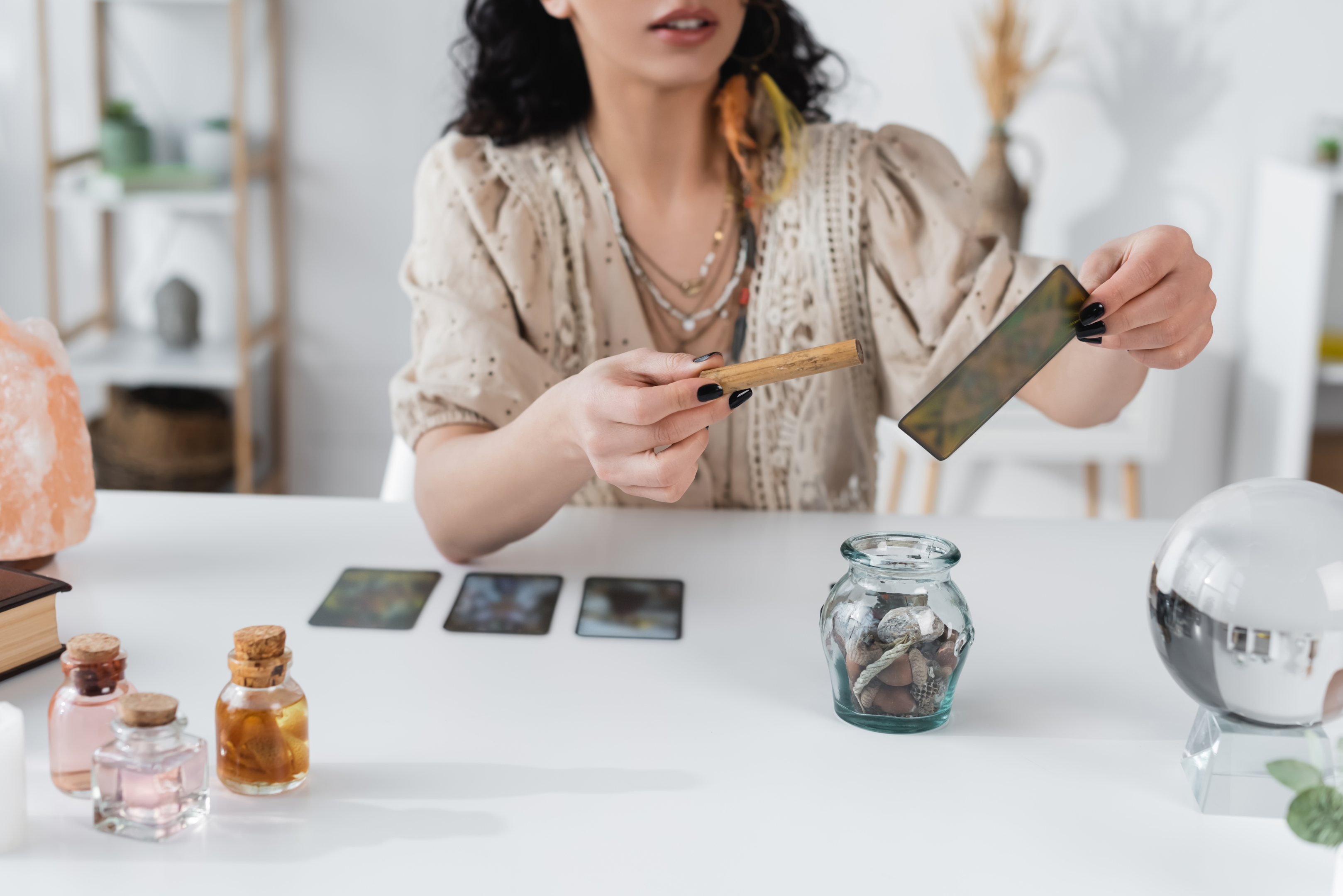 Do tarot readers have bad intentions?
All tarot card readers are different; some are spiritual, some focus solely on the cards, and others blend in aspects of astrology or numerology. It's important to remember that a tarot card reader is simply an interpreter: they give you insight into your life based on the meaning behind each card pulled from their deck.
With that being said, some tarot readers are simply there to take your money. A genuine tarot reader will never ask for identifying information (your birthdate) or tell you to do things like break up with your boyfriend, quit your job, etc. They'll guarantee that they can predict your future or find your soulmate, promising answers they don't have.
A good practice for those seeking a Tarot reading is to vet any potential readers and find out what kind of approach they take with their readings before committing. A reputable reader will be happy to answer any questions you may have about their methods and should offer clarity upfront so that you feel comfortable moving forward with a reading. Ultimately, it's up to you to decide which tarot reader is right for you. Most importantly, don't be afraid to trust your instincts!
What does the Bible say about tarot readings and divination?
The Bible predates Tarot by centuries, so it does not mention the cards specifically. However, both the old testament and new testament warn against any sort of fortunetelling or contact with the spirit world. Leviticus 19:27 (NIV) states, "Do not practice divination or seek omens." According to the Bible, divination is a sin, and it is the Lord one should turn to for guidance.
There are also multiple verses condemning mediums, soothsayers, or anyone who seeks hidden knowledge through supernatural means.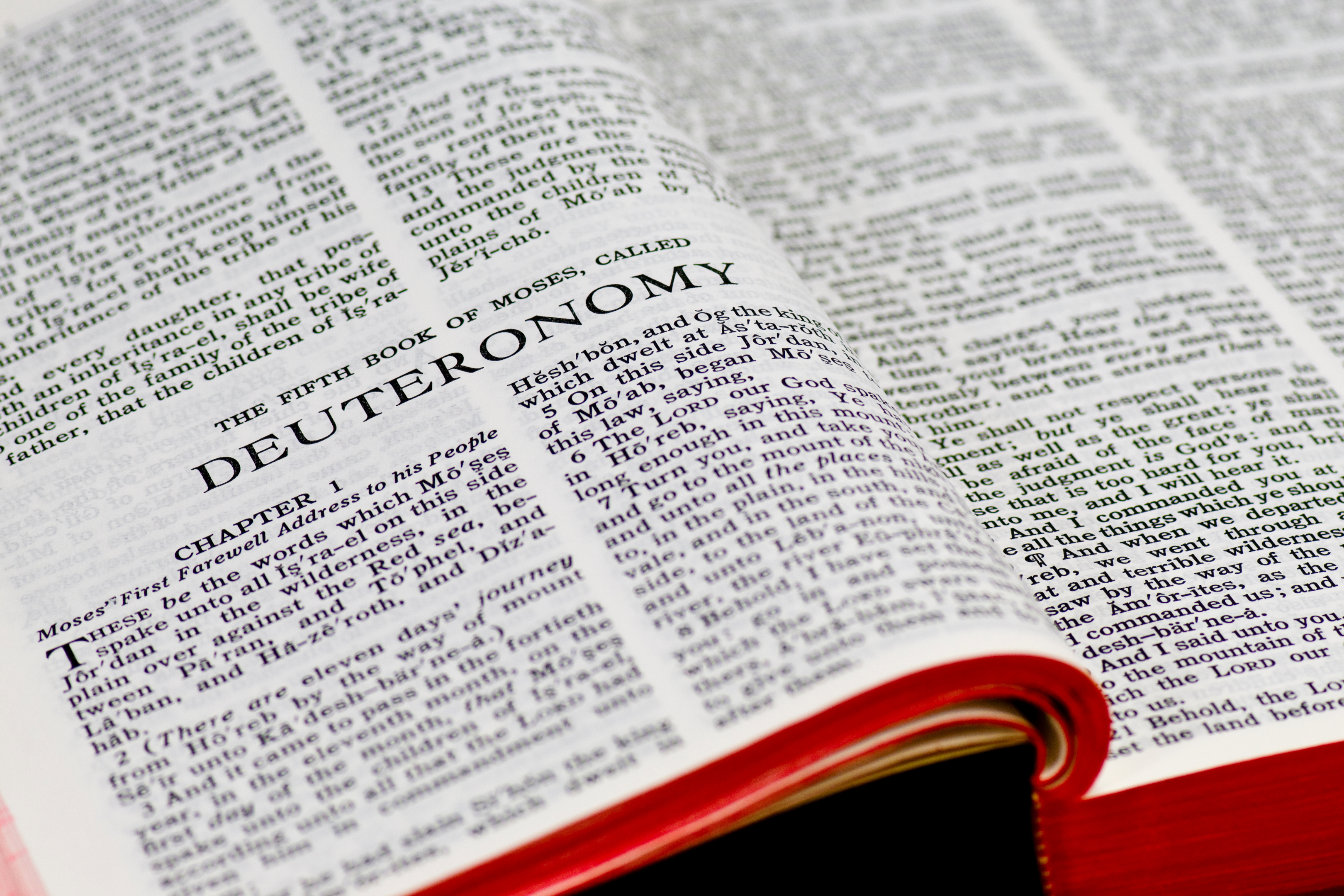 Deuteronomy 18:10 (ESV) states, "There shall not be found among you anyone who burns his son or his daughter as an offering, anyone who practices divination or tells fortunes or interprets omens, or a sorcerer or a charmer or a medium or a necromancer or one who inquires of the dead, for whoever does these things is an abomination to the Lord."
So in short, no, the Bible does not condone tarot readings if used as a form of divination. It is up to each individual to decide whether they wish to pursue a tarot reading and whether it is something that aligns with their beliefs. As always, seek advice from your pastor or spiritual advisor if you have any questions about what is considered acceptable according to your faith.
What does the Quran say about tarot card readings and divination?
The Quran does not mention tarot cards specifically, but it does condemn divination and fortunetelling in general. Sura 112 (Al-Ikhlas) states that nothing can be compared to God and no one can know the Unseen, including fortune tellers or soothsayers. In addition, Sura 2 (Al-Baqara) declares that those who practice magic or sorcery are disbelievers, which can rule out the Tarot for those who see it as a form of witchcraft, occultism, or divination.
As with any activity related to spirituality and mysticism, it is important to remember that Islam views seeking help from other than Allah as shirk (idolatry). Therefore, tarot card readings should be avoided according to Islamic teachings. Ultimately, it is up to each individual Muslim to decide whether tarot readings are in line with their faith.
Do tarot cards provide enlightenment into your inner thoughts?
Many readers envision Tarot as the exchange of energy and information, either from our higher selves or a higher power. Tarot can also access your unconscious mind. Think of the Tarot like the Rorschach Test – what you project onto the cards can reveal your inner thoughts and feelings.
Take the Hierophant card. Upright, it represents traditionalism, organized religion, and spiritual guidance. For some, this can be a card of comfort and familiarity, representing their faith and spiritual energy. On the other hand, the card can represent oppressive forces or people for querents with religious trauma.
Essentially, your interpretation of the card says more about you than it does about the card itself. Analyze the associations you make between the cards and your real life. If you pull the Seven of Swords and immediately think of your partner, it doesn't guarantee that they're cheating on you. More likely, it is a sign that you're insecure in your relationship or distrustful of your significant other. In this way, the Tarot provides a glimpse into the thoughts you may or may not have already acknowledged.
How do I know if tarot reading is right for me?
Tarot readings are a fun and enlightening way to gain insight into yourself and the world around you, but they may not be suitable for everyone. If you're unsure whether reading tarot is right for you, it's important to consider your own spiritual beliefs and practice.
If throwing a tarot card spread conflicts with those beliefs or contradicts your current understanding of the universe, then exploring tarot card readings may not be the best decision for you. Additionally, if you feel uneasy about consulting someone else on matters involving religion or spirituality, it may be best to seek out alternative methods such as meditation or journaling instead.
How can I become a tarot card reader?
Once you've decided that you want to read tarot, the first step is to find a deck of cards that you like and begin to practice. Ask the Tarot questions, then write down your interpretations and the answers that you receive. You can also explore our site!
Lastly, don't forget to set healthy boundaries when it comes to reading cards for yourself and others. When providing readings for someone else, make sure they are comfortable and informed about what's involved in the process before starting, and always respect their boundaries if they decline at any point during the reading. With these tips, you can feel confident in providing readings for yourself and others.
The Tarot is what you make it
Are tarot cards evil? In and of themselves, no. Reading Tarot does not align with all belief systems, but that doesn't mean it's universally bad or corrupt. Tarot cards can be used as a divination tool, as a conduit for spiritual energy, or as a form of self-reflection. How you use them is entirely up to you. Just remember that tarot cards are not a crystal ball – they can't predict the future, and your interpretation of them will always be colored by your own life experience and beliefs.
If you enjoyed this article, please check out our other articles below!